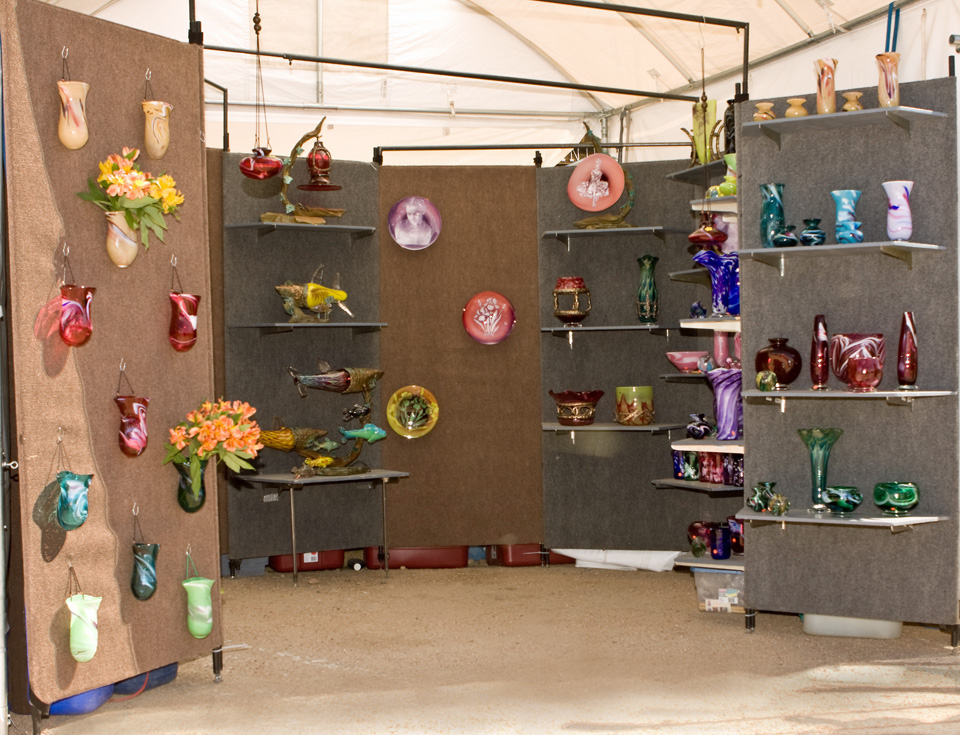 Firewind Art Glass offers a collection of unique hand blown glass art pieces that include bowls, table top and wall vases.
The newest designs feature a unique unprecedented mix of bronze sculptured shapes combined with glass accents. A variety of new designs include wood and stainless steel as well.
Firewind Art Glass' new location allows for a glass studio with two furnaces in a class room setting. Open House events are held once every quarter where visitors can select one-of-a-kind bargains from our seconds table.
Our glassblowing team can also work with you to bring your glass commission ideas to reality.